Are you tired?

D

o you have stress or anxiety?

Are you in pain?

Do you want to sleep better?
Acupuncture can help you feel more calm and alleviate many symptoms.
Chronic or acute issues

Not just needles!
You may have had acupuncture, be looking at it for someone else, wonder how it can help or if it's painful. I'm always happy to give you my professional opinion, so ring anytime!
Susan Adams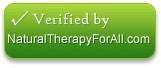 Quite a number of people I see have had acupuncture in the past or they have heard of a friend or family member feeling better after treatment. Generally acupuncture works gradually to help the body's symptoms change. But people who have had a series of acupuncture treatments in the past respond more quickly. I recommend simple tips on how you can keep the progress moving outside of the treatment room.
Contact me by phone or email for a free phone consultation.
Susan Adams